I applied for the role at MPSL because they are an established company with many years of experience in multiple sectors but especially in the residential sector. They have a long-standing team with in-depth knowledge about the company, which can only be a great thing for a new starter to learn fast and settle in. Another thing that made me apply for the role was that MPSL had the ability to seamlessly deliver drawing packages from early planning stages through to construction and completion.
I can't say I've always wanted to be an Architectural Technician; this has evolved over time as I've moved through my education and career. I've always loved tasteful things that look just right and bring about a balance. Through school I liked textiles and Interior design and went on to study Interior Architecture and Design at university. The course opened my eyes up to the built environment and conceptual thinking which set me up for my first graduate job.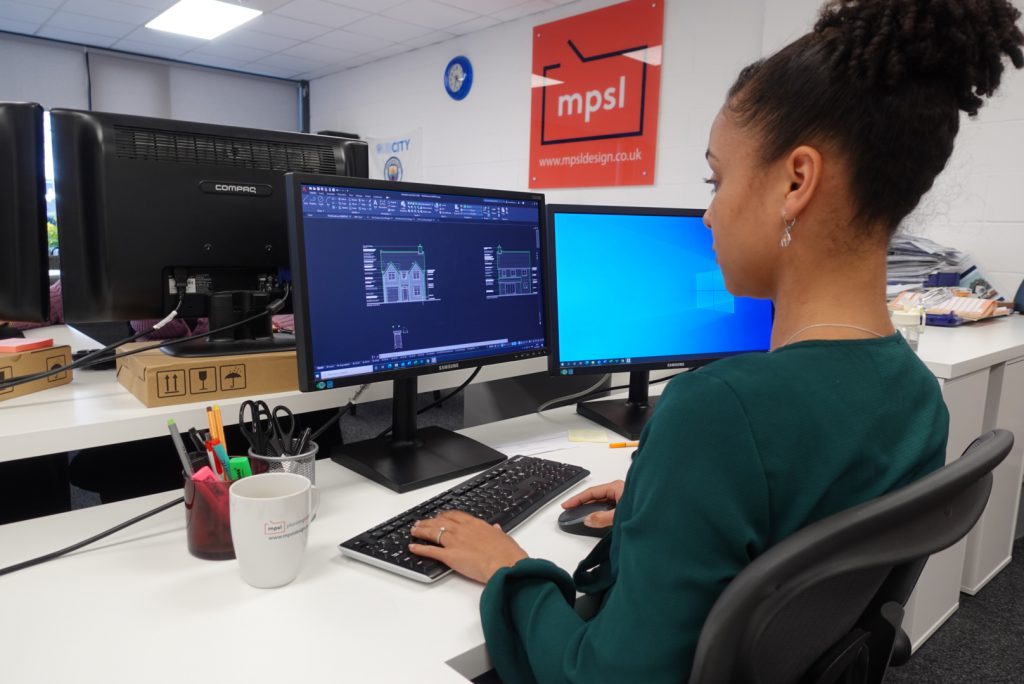 Through initially working on planning stage drawings, I realised I didn't fully understand how a building came together. Since then, I've geared my focus towards technical drawings and detailing to achieve the finish imagined at an earlier design stage. It's the need to know how a building or specific detail works that makes my job perfect for me now.
Things I love to do include walking in the countryside and absorbing as much fresh air as possible as I live in the city at the moment. City life does suit my need to get dressed up and hop around the bars and nice places to eat though (pre and post pandemic of course!). I'm a big foodie/feeder and love to cook for friends/family…and when there's a spare moment I'll be baking a sweet treat of some sort. I'm trying to get into tennis too, but I can't say I'm going to be the next Serena Williams (we'll see how that goes!).
Since slowing down through the pandemic I've developed a bit of a green finger and I'm currently working on some new veggies and flowers for this spring/summer – It's surprisingly therapeutic.
I currently live by something like this quote by Les brown; "Shoot for the moon. Even if you miss, you'll land among the stars.". I'm a bit of a dreamer and like to put goals in place to make sure I at least end up somewhere near there!