I was interested in working for MPSL as they are a longstanding presence within the residential design sector. When I was approached regarding the role and after speaking to Darren & Dave it seemed like an amazing opportunity to further my knowledge within the residential sector, but not only that the office environment and company ethos seemed amazing.
When I was studying construction at college the tutor pushed me into technical drawings and understanding how buildings are put together rather than just the fancy designs and sketches, from this I was fascinated with the details and technicalities that went into building design and drawings, so becoming an architectural technician was kind of the natural route to take to be able to further my knowledge in the technical side of building design.
Whilst studying Architectural Design & Technology at university I found my first graduate job where I gained the fundamental knowledge in the residential sector. Since then, I have worked on different types of projects ranging from old mill conversions, media studios, school and healthcare projects, but my focus has always been to further my residential experience and knowledge, this making my job the perfect role for me.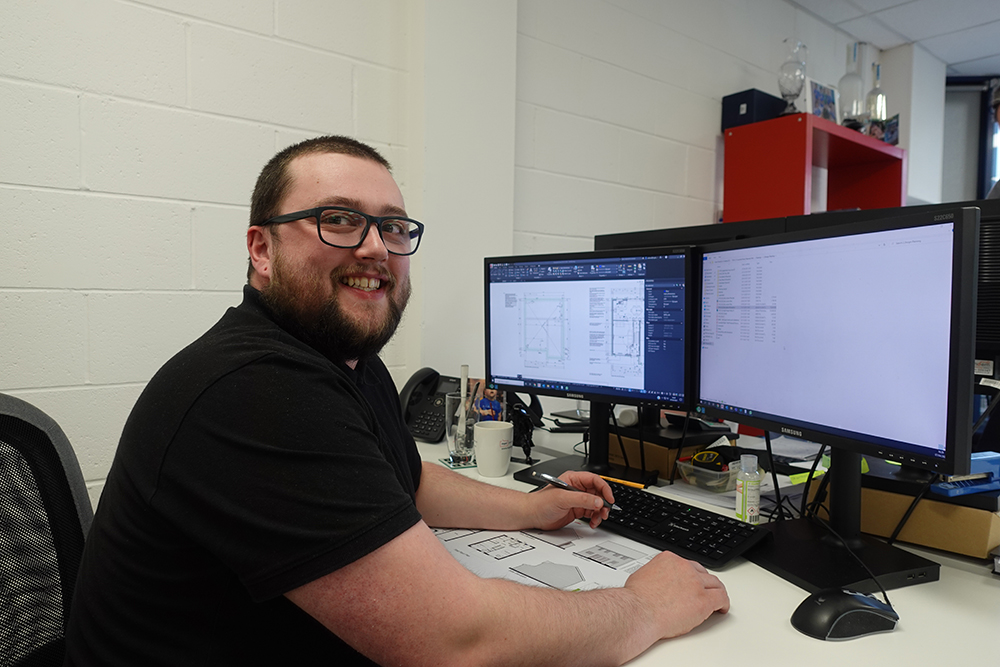 Things I love to do… I am a massive nerd at heart and love the Star Wars saga and playing video games, but with having a young family the time spent watching Star Wars has massively reduced over time! So rather than spending my time glued to the TV screen I like to get my kids out and about whether that be out in the park or on a long walk around a nice reservoir with a picnic lunch!
Since the start of pandemic, we moved into our first home so I have been perfecting my DIY skills which is going quite well I must admit, and I have also picked up some essential gardening skills… I am no Alan Titchmarsh but my fruit plants and bushes are coming on a treat!
A quote I like is "you miss every shot you don't take". I am all for taking opportunities and taking chances to try and be the best possible version of myself and do the best by my family, even if it doesn't work out quite OK, at least you know you tried your best.